I'm too lazy to maintain a blog and update about what's going on in my life, which is pretty un-happening anyway.
But i figured that keeping a dive blog (think dive log) shouldnt be much of a problem cuz firstly:
I'm not gonna reveal anything personal since this is going to go public.
This blog is purely about my dive expeditions.
Well, not strictly.
I'm not a hardcore diver (no money) who goes diving like every other week, so i don't have to blog that often. Maybe just once a year? Haha! No sweat.
It'd be really awesome to document all my dives with not just descriptive words (and it doesnt help that my vocab is limited), but with photographs as well. I wanna hone my photography skills and bring it to a whole new (water) level.
There are more reasons but i'm not gonna list everything here. (Refer to the first 3 words in this post)
Refer to the first 3 words in this post again!
I JUST managed to finish packing my stuff!
Doing some silly stuff which is totally pointless.
My bag looks huge. Hope i didnt miss anything out.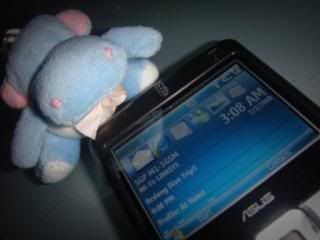 This is what happens when i'm excited.
I cant sleep and start doing silly things.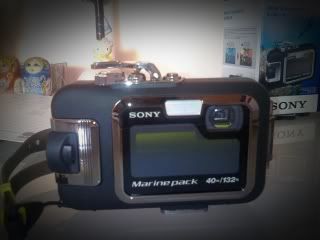 Say hello to 小黑 (ok lame) who's going to accompany me underwater.
He costs a whopping S$329. Well, whopping to me cuz i could have easily bought another camera with the money.
So please show me your power.
Please do not fail me at any point in time. I'll cry.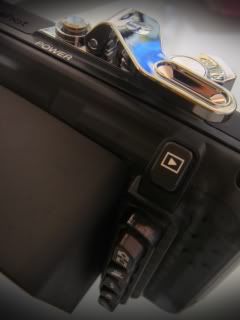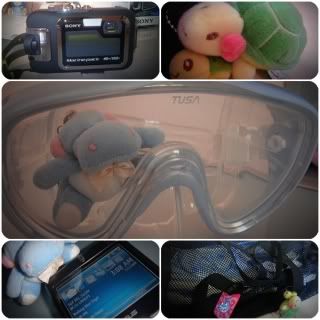 YAY i'm definitely bringing Hippi (this is strange, i'm beginning to give names to non-living things) with me.
Ok along with tortoise, turtle and Stitch.
Now i know why my bag is so big.
The coach leaves at 10pm tonight!
Smooooth journey please!
I'll bloop..i mean blog when i'm back!